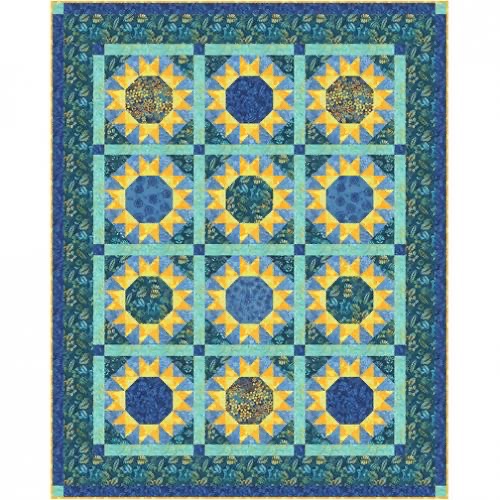 Coming In March
Sunflower quilt kits featuring JDJ-Beach Vibes collection by Jacqueline De Jonge for Anthology Fabrics. Pattern written by Marsha Evans Moore.
We think the yellows really set off the ocean colors in this lovely batik fabric. You are sure to love this fabric as much as we do!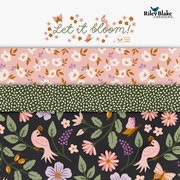 Coming In February
Let It Bloom collection by Sandra Nygård-Parthoens for Riley Blake Designs.
Sandra lives in the countryside of Finland close by the sea. Nature is a big inspiration for her, as are beautiful color combinations and simplistic and playful Scandinavian design. Her brand name Little Forest Atelier stems from a time when she was still living in a big city and dreaming of her own creative atelier close to nature, something that has now become reality.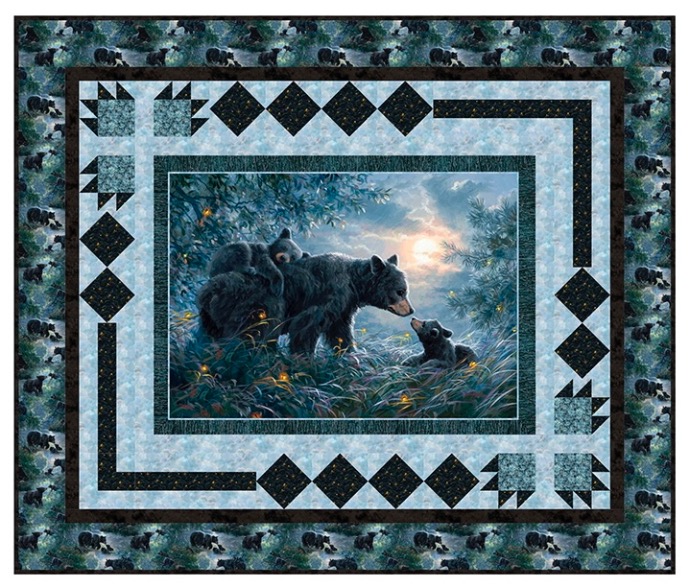 Coming In January
Moonlight Kisses - Naturescapes Collection by Abraham Hunter for Northcott is the perfect collection for the nature lovers out there. Not every quilt needs to involve hours of piece work. We will be selling kits for the pattern shown (Paws for a Bit by Bound to Be Quilting). We think the bear paws blocks perfectly complement the feature panel.