When it comes to quilting, the process can be as intricate and beautiful as the final product itself. Longarm quilting is a specialized technique that takes this art form to new heights, and at West Valley Quilting, we take pride in providing top-notch services with our Handi Quilter Amara 20-inch longarm machine. In this blog post, we'll walk you through the fascinating world of longarm quilting, explain what "edge to edge" means, offer hints on preparing your quilt, and invite you to experience professional longarm quilting at its best.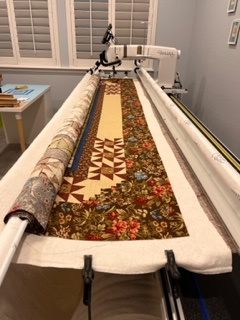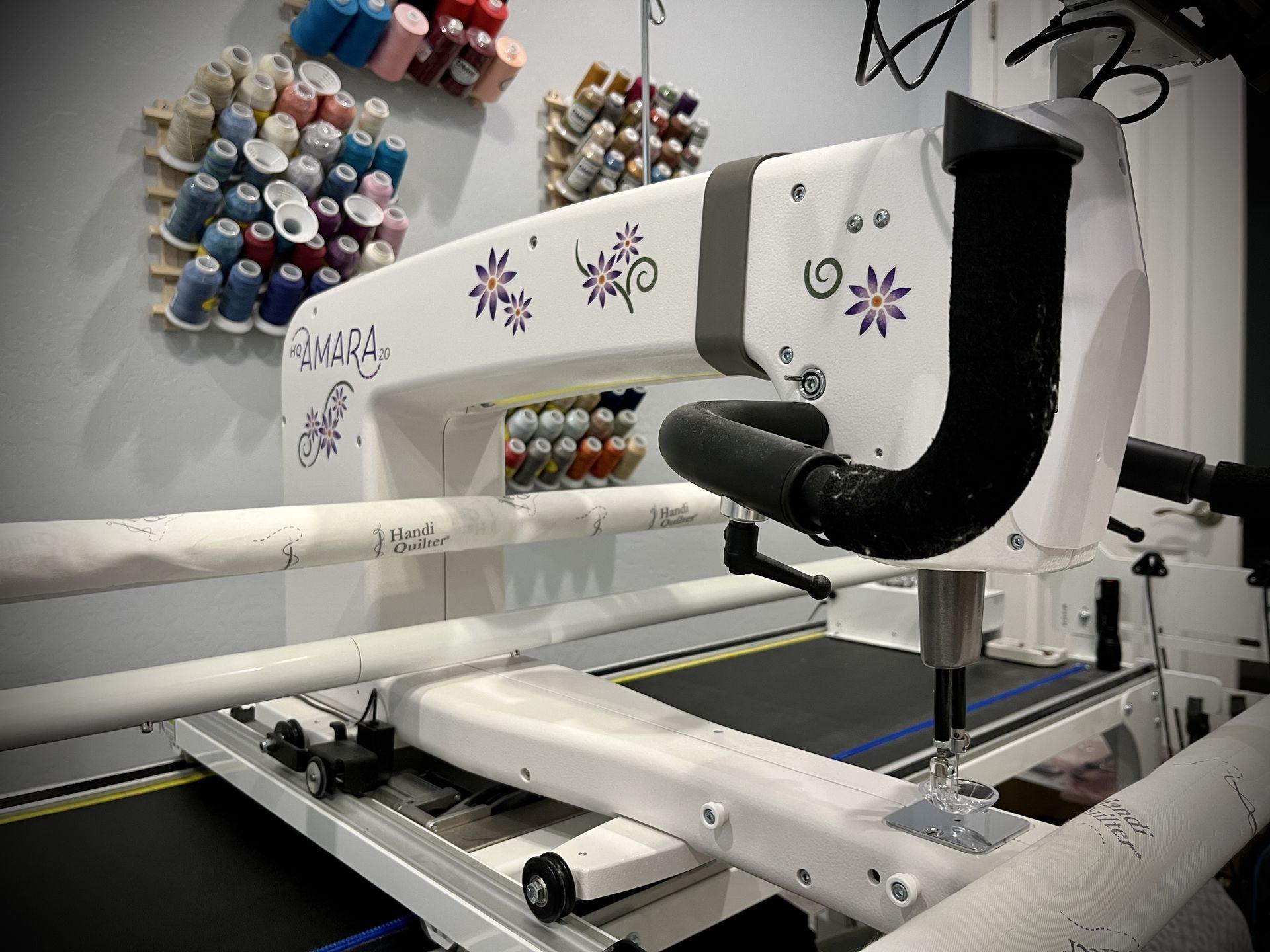 The Handi Quilter Amara 20-Inch Machine
Our quilting studio is equipped with the Handi Quilter Amara 20-inch, a state-of-the-art longarm quilting machine. This powerful tool allows us to efficiently quilt large sections of fabric with precision and speed. With its extended throat space and user-friendly features, the Amara makes intricate quilting patterns and designs a breeze. Whether you're looking to add delicate free-motion details or create a bold, eye-catching design, the Amara is up to the task.
Understanding "Edge to Edge" Quilting
"Edge to edge" quilting, often referred to as E2E, is a popular longarm quilting technique. It involves quilting a continuous design or pattern across the entire quilt top, from one edge to the other. This method is perfect for achieving a consistent and cohesive look on your quilt. It's a great choice for quilts that don't require individual block customization. We can help you select the perfect E2E design that complements your quilt's style and theme.
Preparing Your Quilt for Longarm Quilting
To ensure your quilt is ready for longarm quilting, it's important to follow some essential steps. At West Valley Quilting, we've gathered some helpful hints from our FAQs to guide you:
Back and Batting: Make sure your quilt's backing and batting are both at least 8 inches wider and longer than your quilt top. That's 4 inches on all four sides.  This provides ample room for the quilting process and ensures that the edges are properly secured.
Press and Square: Ensure your quilt top is well-pressed and squared off. A flat, even surface will lead to better quilting results. Take the time to check for any uneven edges or corners that may need attention.
Trim Threads: Trim any loose threads or excess fabric to prevent interference with the quilting machine. A clean and tidy quilt top is essential for a polished final result.
Marking and Pinning: If you have specific preferences for the quilting design or any special requests, mark or pin them clearly on your quilt top. We're here to bring your vision to life, so don't hesitate to communicate your ideas.
Experience Professional Longarm Quilting Services
Ready to transform your quilt into a masterpiece? At West Valley Quilting, we offer professional longarm quilting services with our Handi Quilter Amara. Our experienced team is dedicated to bringing your vision to life and enhancing the beauty of your quilts. Whether it's edge-to-edge quilting or a custom design, we've got you covered.
Reach out to us today for professional longarm quilting services that will elevate your quilting projects to new heights. Visit our Longarm Services page here to learn more and get started on your quilting journey with us. Quilting is more than just a craft; it's a work of art, and we're here to help you create something truly extraordinary. Let your creativity soar with West Valley Quilting!