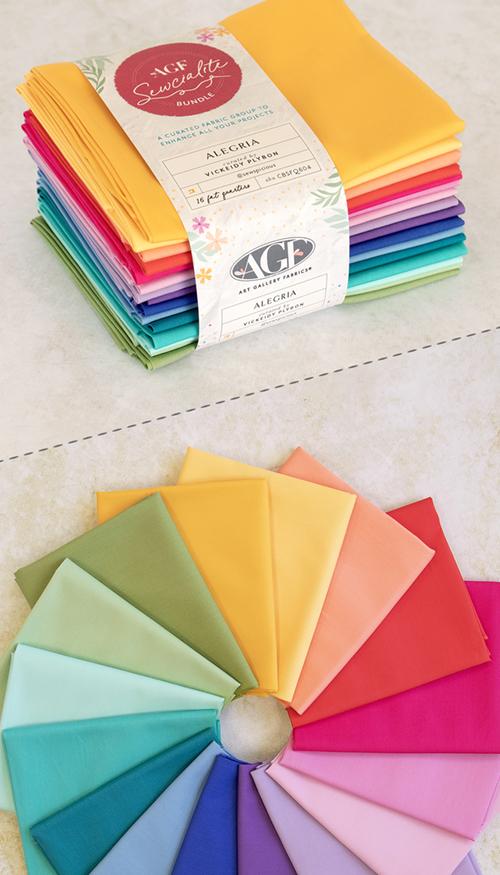 Why Art Gallery Fabrics?
Here at West Valley Quilting we want to satisfy the needs of the traditional quilter while appealing to the contemporary tastes of the modern quilter.  So it was important to find a brand that carried a quality solids line and a unique selection of contemporary print collections to coordinate with them.   
We love the "contemporary elegant" style of AGF.  They have a talented design team and we are loving the color palettes they have created.  We have seen a consistently high quality in their products, along with a reliable inventory supply and great customer service.  
Art Gallery Fabrics superior thread count and fine weave make their premium cotton as soft and smooth as you can get. When piecing with AGF we have experienced little to no linting and very little fraying.  Their color has held up well under washing.  We haven't experienced any color fade.  
We love AGF and we know you you will too!  You really will feel the difference with just one touch! 

See our collection of Art Gallery Fabrics!